Welcome Goose rescue 2022
We are a group of volunteers who rescue geese who have been dumped, surrendered or hurt. Most geese are dumped in public parks or recreational areas or in the bush. They are domesticated animals & can't fend for themselves. They fall victim to attacks by dogs, cats, foxes & bad humans. They don't survive long! They often have terrible injuries!
WE HELP ANY GOOSE IN NEED
Please donate to help a goose in need
We went to rescue two geese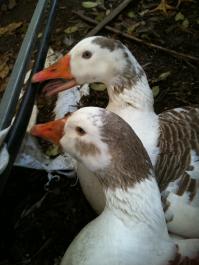 But sometimes we have to take a rooster too. This rooster was happily guarding the 2 geese at the dump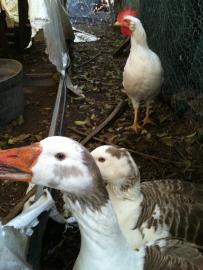 *******************************************
"Give" your special someone a beautiful goose - see our Adopt a Goose project
*******************************************
Some rescued geese cannot be rehomed due to disability or illness or other problems. So we have started this program with the help of Ozfarmyard.
You can adopt your own goose and give her a great home at Ozfarmyard
Only $60
Note: the goose will not live with you. LOL incase you are concerned that you do not have the space! The goose you adopt will live at Ozfarmyard & you will receive news of her adventures

*******************************************
We now have a new Blog. Click on our nav bar. We will be blogging regularly with all the latest goose stuff.
You can sponsor the next
Goose Rescue
Sponsor A Goose Rescue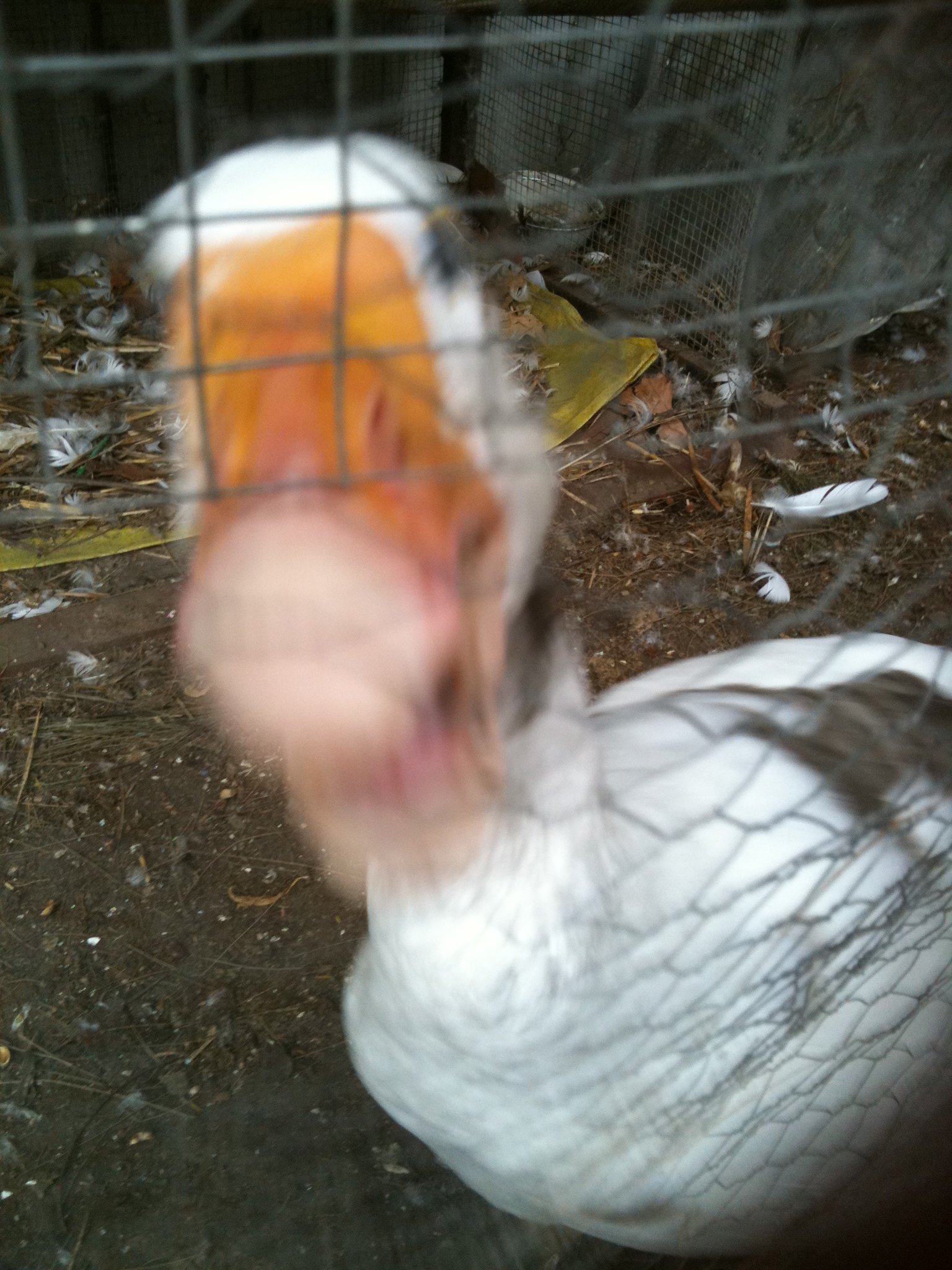 $ 100 AUD
Sponsor our next goose rescue.
Some are small some are Huge. But your Sponsorship will be a big help for Vet bills, relocating expenses, equipt, medicines & food. Be a Goose Warrior
Are you following -www.dogs4geese.com onTwitter ? They have just helped pay for the Vet bills from our recent rescue! What a great bunch of dogs! ! Go to Twitter & follow @dogs4geese
Our rescuers and supporters are all spreading the word: Don't dump geese in the bush or in parks. They need homes with loving families.
********************************************
Check out www.dogs4geese.com
they're having a competition to raise awareness for neglected and abused geese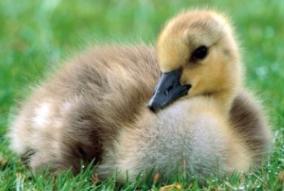 Follow us on Twitter
@savegeese
We would love to connect with you